Philip D. Gibbons' journalism has appeared in such national publications as the Atlanta Journal-Constitution, Smoke Magazine, France Today and Fair.Org's Extra!  He is a past winner of the Santa Barbara Writers' Conference Screenwriting Competition and was a quarter finalist in the prestigious Nicholl Fellowship Awards.  This podcast was produced in conjunction with the Woodbury University M. A. program in "Media For Social Justice."
In 2000, he appeared on the television show "Who Wants to be a Millionaire," and won $500,000.  The question he answered to win this amount concerned Russian History.  You can see his appearance here:
Phil Gibbons, Fastest Finger, Millionaire Program
Phil Gibbons, Who Wants to be a Millionaire, Pt.1
Phil Gibbons, Who Wants to be a Millionaire, Pt. 2
Phil Gibbons, Who Wants to be a Millionaire, Pt.3
Before becoming a documentarian and free-lance journalist, Gibbons enjoyed a successful career as a business development executive.  He also worked for ten years as a teacher in the Los Angeles Unified School System and graduated from Brown University with a degree in European History.
Here are some examples of Phil's journalism ranging from internet content to traditional published journalism:
Ranker.com content
Strange Things You Didn't Know About the Wizard of Oz
Facts About the Tragic Life of Edgar Allan Poe
Print Journalism
Fair.org Article About Truman Capote
Article About Field Marshal Erwin Rommel and his last days.
Text of Rommel Article:
IN SEARCH OF THE DESERT FOX TEXT
PHOTOS TAKEN WHILE RESEARCHING TRUMAN CAPOTE'S "IN COLD BLOOD."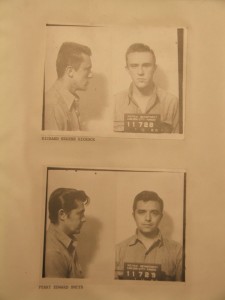 Photo taken at Finney County, Kansas Sheriff's department.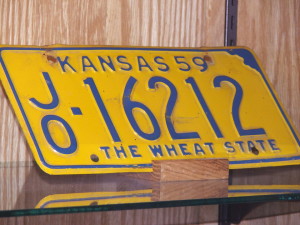 License Plate on permanent display, Finney County Sheriff's department.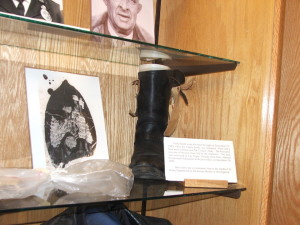 Boot and photo on display, Finney County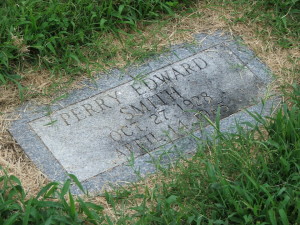 At the request of friends and relatives of the Clutter family, the gravestones of Hickock and Smith are not on public display in the KMH.  The originals were turned in ten years after they were stolen in 1980.  All photos by Philip D. Gibbons.
In 2013, Mr Gibbons released the documentary, "The Devil and the Death Penalty.", which chronicles the dysfunction within the California capital punishment system by revisiting the case of Lawrence Bittaker, a convicted serial child killer and rapist who has been on death row at San Quentin since 1981.  More information about this film can be found here:
The Devil and the Death Penalty
"The Devil and the Death Penalty" received a Silver Ace Award from the 2012 Las Vegas Film Festival and was the winner of the 2013 San Francisco United Film Festival's Best Documentary Feature award.
National Lampoon Radio Clip Which Ran in Circulation on XM Radio
"Donald Rumsfeld's Greatest Hits"